AfCFTA: Seven Questions to Amb. Albert Muchanga the Commissioner of AU Department of Trade and Industry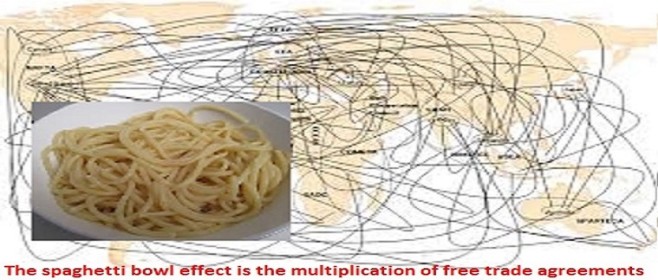 Why AfCFTA is good for Africa?
By\ Mekki ELMOGRABI – Mekki Center
 More Discussion and 7 questions to Amb. Albert Muchanga the Commissioner of AU Department of Trade and Industry.
 Following AU Summit – Kigali in March 2018, I watched a talk show on Rwanda TV, the topic of which was African Continental Free Trade Area AfCFTA.
Amb. Albert Muchanga the Commissioner of AU Department of Trade and Industry was among other two honorable guests in the show. The discussion was very deep, comprehensive and to the point. Amb. Albert addressed the fears and the challenges facing free trade in Africa. Thanks for Rwanda TV and InFocus host my colleague Eugene Anangwe but I want to raise more issues; some of them written by African writers and international reports. click here to watch the video
Questions started
1\ My own question to Amb. Albert Muchanga, is how can we protect Africa from possible invasion by multinational and western-led companies through  taking advantage from the weak legislation in some African countries that might give the giant foreign industries strongholds by providing them with local brands on African soil to pour their products in Africa,  hence avoiding any treatment as a non-African company? They can easily get the advantage of open countries to dominate and monopolize the African markets from overseas.
UNCTAD paper:
The United Nation conference on Trade and development (UNCTAD) published in 2016 a paper under the title "African Continental Free Trade Area – Advancing Pan-African Integration, Some Considerations"
The paper presented the weaknesses of African Economies but in two chapters there are some rational points; the challenges facing AfCFTA and the Guiding Principles of Intra-African Trade Growth. I picked these two important points from the two chapters:
Firstly, "most of the 54 African Union member countries are members of more than one regional trade bloc and intergovernmental organization, setting out conflicting disciplines and benefits. As it is the case with the proliferation of regionalism elsewhere, this may complicate integration rather than not, as clashing regimes may conspire against expedited clearance at the border, and often require political intervention to resolve conflicts, reducing the benefits of automaticity (the 'spaghetti bowl effect')." The paper, chapter 1. The spaghetti bowl effect is the multiplication of free trade agreements. The term was first used by the economist Jagdish Bhagwati in 1995.
Secondly, one of the Guiding Principles suggested by UN's paper is: "An African Union-led set of policies, frameworks and guidelines aimed at inspiring African countries in their mutual relationships and those with others." The paper, chapter 4.
My questions on the two points are:
2\ What are the policies that set by AU to protect AfCFTA from The spaghetti bowl effect?
3\ what are the policies that set by AU and implemented on the ground after Kegali Conference March 2018?
 Steve Johnson's Article:
Steve Johnson wrote in March 2018 an article for Business Live under the title "Pan-African trade bloc faces lengthy obstacle course"
 I picked these three points from the article as questions needs comments from Amb Albert:
4\ The AU's analysis is predicated on all of its 55 members signing up to the AfCFTA, but SA and Nigeria, the continent's two largest economies, are among 10 countries that have not done so.
5\ Complex visa rules hinder the free movement of businesspeople across the continent, while the movement of goods is restricted by non-tariff barriers, such as poor infrastructure.
6\ Many African economies currently have stronger economic links with former colonial powers than with their immediate neighbors.
 OSAA – UN:
The Office of the Special Adviser on Africa (OSAA) published a paper on OSAA's Engagement with African RECs.
The paper says: The Office of the Special Adviser on Africa (OSAA) maintains a multifaceted engagement with Africa's RECs as major partners in the implementation of its mandate. 
The paper went further stating that Africa's RECs do not only constitute key building blocks for economic integration in Africa, but are also key actors working in collaboration with the AU, in ensuring peace and stability in their regions. As the building blocks and implementing arms of the AU, the RECs have been central to various transformative programs of the continent, including the New Partnership for Africa's Development (NEPAD). Click here for full text of the paper.
7\ According to these two paragraphs from the document, is it clear that UN and international partners prefer RECs more than a single Pan African Trade Bloc?   
Why CFTA is good for Africa? What is Continentalism?
For me, I give AfCFTA full support because it changes Pan-Africanism from a rigid ideology to interests-based philosophy. Pan-Africanism according to modern standards is overdosed by ideology. This has something to do with its history. It didn't start as common market, neither as monetary unity. It has no pragmatic dimension; it wasn't for Africa but for Africans, it included Afro-Americans, Afro- Caribbeans and all African descendants. It was a worldwide intellectual movement that encourages and strengthens solidarity between and among nations. For this reason it extended beyond continental Africans putting more burdens on them rather than giving priority to them and to Africa's interests.
In short, Old Pan Africanism was revolutionary ideology for a specific period, it needs to be reviewed and modernized. The best way for this process is to shift from ideological Pan Africanism to economical Pan Africanism, or to adopt a pragmatic approach to Modern Pan Africanism. I call it "Continental approach". AfCFTA is good for Africa because it is doing exactly what we need for Africa. Although I am in favor of "Continentalism", I believe that still we need to give the regional blocs a space within the Pan African bloc. Actually, we need to build "the Modern Continental Pan Africanism" on the success that achieved by regionalism not to scarify RECs for AfCFTA.
 Information on CFTA from AU:
The 18th AU Summit – Addis Ababa, adopted in January 2012, a decision to establish a Continental Free Trade Area (CFTA) by the year 2017. The main objectives of the CFTA are to create a single continental market for goods and services, with free movement of business persons and investments, and thus pave the way for accelerating the establishment of the Customs Union. The Summit also endorsed the Action Plan on Boosting Intra-Africa Trade (BIAT) which identifies seven clusters: trade policy, trade facilitation, productive capacity, trade related infrastructure, trade finance, trade information, and factor market integration. The establishment of the CFTA and the implementation of the BIAT provide a comprehensive framework to pursue a developmental regionalism strategy.