Gaborone: PACCI and Business Botswana Organize 5th Edition of "Prosperity Africa"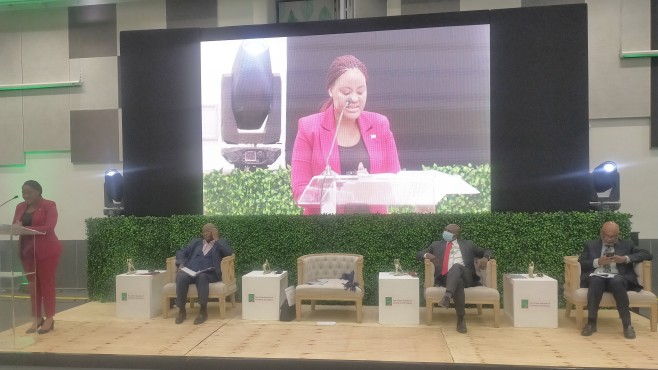 African Business Community wants AfCFTA to be Implemented not just Celebrated
 By Mekki ELMOGRABI
Botswana hosted on 17th, May 2022 "Prosperity Africa" conference for African Business partners, SMEs, and stakeholders under the theme "Benefiting from AfCFTA".
More than 70 business participants from all around the continent gathered in the meeting along with African chambers of commerce, state actors, and experts in Gaborone the capital city of Botswana.
Hon Beauty M. Manake Assistant Minister of Trade and Industry in Botswana officiated the opening of the conference highlighting the significant contribution and role of SMEs in economic development in Africa, creating jobs, and combating poverty. She emphasized the commitment of Botswana government to supporting and encouraging Botswana business community to cooperate with Botswana Business (BB) and the Pan African Chamber of Commerce and Industry (PACCI) for more discussion on the benefits of the African Continental Free Trade Area (AfCFTA) for all.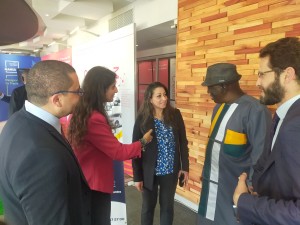 participants sideline discussions witnessed heated debate on what are the real things done by AfCFTA? Some participants criticized the implementation of AfCFTA for not achieving things on the ground for business communities in Africa.
Mr. Gabusamang Keebine President of BB welcomed the guests of the event and gave them a brief about BB emphasizing that the conference should not be just a "talk show" but an event that makes a real change, "We should gather again with achievements not to repeat the same what we have said before", Keebine said.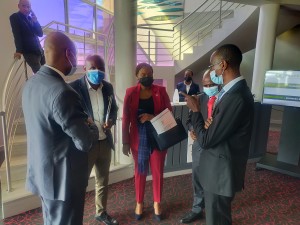 Kebour Ghenna, Executive Director of  PACCI said the meeting symbolizes the role that trade plays in African cooperation and development. "The business community is eager to benefit from AfCFTA, and this is why PACCI wants the business community voice to be well represented in AfCFTA making, and this event is a practice of that", Kebour said. He warned that If Africans didn't write and implement their trade rules they will be written by other countries and they will not be for the benefit of African societies.
UNDP Resident Representative in Botswana  Balazs Horvath gave the floor a brief about UNDP programs in developing business and private sector in Botswana.
Mayer of Gaborone, Father Mapongo, welcomed the guests of the city appreciating that the first "Prosperity Africa" conference to be held in the Southern Africa region is chosen by organizers to be held here in Gaborone.
"We are proud of that and we welcome African businesses to Botswana and encourage them to come and invest.
Botswana has opened several Special Economic Zones, two of them in Gaborone, and has set new policies that attract more investment to come to the country.