International community welcomes reinstatement of Hamadok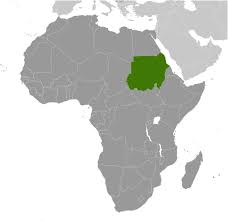 "Protests will continue and will be used by leftists to blow up the deal and to stop economic reforms", Mekki ELMOGRABI.
MC-Media, Khartoum.
According to Reuters, the United States, Britain, Norway, the European Union, Canada and Switzerland welcomed the reinstatement of Hamadok and in a joint statement urged the release of other political detainees.
UNITAMS, IGAD, Arab League and the President of AU also welcomed Hamadok- Burhan agreement.
The deal provided the international community and friends of Sudan with guarantees  that an investigation should be conducted to identify those responsible for the killing and injuring of protesters against Burhan's decisions of 25th October 2021 but some observers expect that human rights advocates will demand independent investigation.
Mekki ELMOGRABI, Sudanese press writer said the top proirity for Hamadok's new cabinet is to continue in economic reforms and the restructuring plan of Sudanese economy. "For the first time, for more than 20 years the exchange rate is stable. That happened last time in 1998 under the strong efforts of the minister of finance at the time, Abd Al-Wahab Osman", Mekki said. In 1997, Osman started tough economic reforms that led to stability of the Sudanese economy but he was dismissed by Bashir in 2000 after a strong opposition from ruling party leaders and businessmen. "Hamadok will continue in the reforms and the protests will not stop and will be used by leftists and communists to blow up the deal of the military-civilian partnership and to stop economic reforms, no matter for them what is the humanitarian cost" Mekki added.