Mombasa, a place where history makes the future! By Mekki ELMOGRABI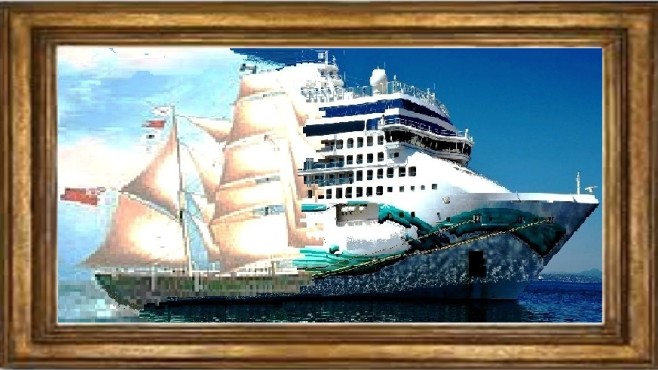 Mombasa connects the mind with history and culture. In past times and present days, it has been the gateway for Central-Eastern Africa. For some people, it is the place of sunny warm beaches and fresh coconut juice are found, African tea with ginger, and other sorts of things, but not known for its busy industrial zones.
 In fact, a new image of Mombasa had appeared after the launch of the Mombasa Vision 2035 where the international business community displayed its confidence that planned projects would go ahead as planned and more and more business increasingly start to invest larger amounts of capital in Mombasa.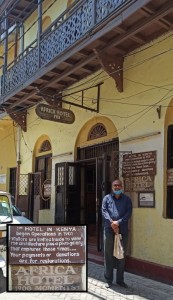 Other voices claiming that dreams are always larger than reality; the Covid19 creating frustration and the longest weakest tourism season in history makes it very hard to challenge that criticism.
 Although those criticisms reflect the reality, regional organizations and economic blocs are putting African big coastal cities in its development plans in line with the new concepts of Economic Development Corridor (EDC) which is based on linking ports with deep areas in the continent. 
 In November 2020, Nairobi hosted the second consultative workshop on IGAD Regional Infrastructure Master Plan (IRIMP) in which the basic concept of EDC was very clear. Mombasa Corridor is one of the most important components of East Africa infrastructure plan.
SEZ and the Industrial Park
 One of "Mombasa 2035" mega projects is the Special Economic Zone (SEZ) which will be the main gate of Mombasa Corridor. The power of geography put Mombasa at the door of the bright future.
 SEZ will be located in the Dongo Kundu area on 3,277 acres. The project includes an industrial zone; re-export zone, free trade zone, multipurpose port, residential city, and conferencing, and exhibition facilities. The zone also has its own power plant. 
 SEZ has many advantages of investment benefits including exemption from acquiring certain licenses specific to their businesses. The Export Processing Zone (EPZ) and other factories in the city with addition to new zones will multiply job opportunities for local citizens.
 The big achievements are still coming! To the west of the island and close to the airport and railways station there is a strategic area where Mombasa industrial park (MIP) will be established in an area of 600 acres located in Miritini.
MCMS interviewed Mr. Fawz RASHID, Minister of Investment and Tourism in Mombasa County on several issues including MIP. Minister Rashid explained why the concept of Industrial Parks became very important, "Special economic zones are important instruments of industrial development in many countries. They attract foreign investment, integrate local firms into global value chains, promote export-oriented growth, and generate employment. They are widely deployed to kick-start industrial sectors and to promote technology transfer to local economies", Rashid said. He emphasized that the establishment of MIP functioning in different fields is essential for national, regional, and county development. "The aggregation of enterprises based on manufacturing, knowledge, and technology is a critical mean for gaining a sustainable competitive advantage both at the national and county levels."
He answered a question on the possibility to invest in industry in other areas and not only MIP, "Establishment of MIP shall strengthen cooperation and increase the improvement and learning opportunities with industries outside the SEZ. This can establish network connections, which can provide competitive advantage among enterprises, to help them increase their competitive capacity in the global economy." Rashid said
Mombasa 2035 and coast tourism 
 Mombasa is known as the white and blue city in Kenya. It is the country's oldest and second-largest city with a population of about 1.3 million. It is the center of coastal tourism in Kenya. The historical town on the island is the main attraction. Nyali beach is located north of the city and Diani beach is located south of Mombasa. There are luxurious hotels and resorts on the island and on these beaches, while affordable hotels and resorts are also available for visitors.
 Many success stories started from small business and then turned to medium size competing the large scale projects in the county. 
 "Jacyjoki apartments" located on links road in Nyali is owned and run by a businesswoman Janet CHAMIA. Janet's story of success published in The Standard newspaper, she narrated all steps of starting her business in 2005 when ran out of money after building the fence around a piece of land but she never gave up, she worked hard and raised her kids after losing her husband and saved money till she achieved her dream.
Jawambe hotel in the town is very famous for journalists for the story of the owner Janet WAMAHIGA who started her business as a taxi driver then she renovated a residence of three rooms and a restaurant, Jawambe now comprises 40 rooms.
Jawambe owner, Janet still has more stories to tell, she speaks Swahili, her language, and also can communicate in five more languages; English, German, Greek, and Japanese. She learned these languages when she shifted from taxi driving to seawoman; she served as a chef in big cargo ships.
Moffat Hotel in Nyali is a real example of a successful small business with a capacity of 12 beds but with a beautiful garden and open two halls for occasions and meetings ans a small playground for kids. These examples complete the full picture of different options in metropolitan
Mombasa.
 Maureen MUDI Secretary General of Kenya Correspondent Association and a senior journalist based in Mombasa highlighted the role of women in Kenya coast, "Women have in the past have been socialized to be submissive and never speak up." She said. In the coast, there is harmony between culture and modernization, although women's role is big, still the coast traditional and family-oriented "Their role in Coast is changing as they are more empowered and have been given more opportunities to self explore and stand up and be counted without necessarily being seen as fighting men." Maureen explained.
 The largest umbrella of tourism along the coast is the Kenya Coast Tourism Association (KCTA). The writer discussed with CEO of KCTA, Julius OWINO several issues regarding tourism industry in Kenya, Julius shed more lights on why Kenya still has the most unique tourism opportunities in the region, "Kenyan coast is a premier destination because you can have your breakfast at the beach and then have your lunch in the bush, in Kenya you have the wildlife, beaches, islands, marine life, culture, and history. Kenya is the best in the region." Julius said. 
 KCTA organised online and Zoom conferences for its wide membership to discuss challenges during covid19 crisis. "Hotels and resorts are open with the highest standard of health procedures. "We worked with the government and we came out with protocols, all hotels and resorts are implementing these protocols now," Julius said.
 The CEO of KCTA said that Mombasa 2035 mega projects such as SEZ will be a big advantage to the Kenyan coast. "It has no negative effect on tourism", he added.
 Mombasa currently has an advanced railway station opened in 2017 linking Mombasa to Nairobi. Moi International Airport serves Mombasa with flights to Nairobi and other Kenyan, African, European, and Middle Eastern destinations.
The CEO of Chambers of Commerce James KITAVI shed more lights on how all business sectors are connected, "SEZ and industrial zones in Mombasa will bring more visitors and this is a big advantage for the tourism sector in Kenya coast"
In Mombasa, there is a considerable number of clubs, cultural centers, and organizations serving the culture of the city and the coast. Old Town Residents Association (OTRA) is dedicated to the heritage of the Old Town, "The old town is the oldest part of the country Kenya", said Mbwana ABDALLA, OTRA President. "Old Town Residents Association was formed out of necessity to improve the livelihood of its residents", he added.
Kenya with its diversified economy and natural resources that spread over more than 580 square kilometers is the third-largest economy in sub-Saharan Africa after Nigeria and South Africa.
 The country's population is almost 48 million. Nairobi is Kenya's capital and largest city, while its oldest city and first capital is the coastal city of Mombasa. Kisumu City is the third-largest city and the Kenyan port on Lake Victoria.
 More on: