PIDA Organizes its first ever PIDA week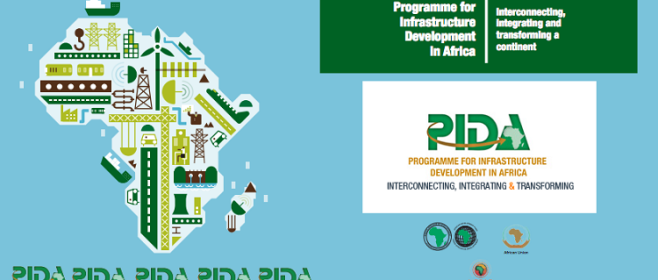 PIDA hosts its first ever PIDA week to bring all actors in Africa's infrastructure development together and prepare measures for accelerated implementation of projects
ِDIRECTORATE OF INFORMATION AND COMMUNICATION: Abidjan, Cote D'Ivoire 13 November 2015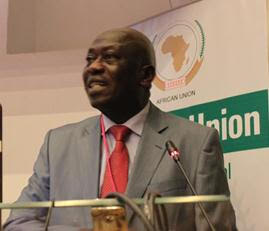 The African Union Commission, the African Development Bank and the NEPAD Agency are holding the first ever week of the Programme for Infrastructure Development in Africa (PIDA), known as PIDA week, from 13- 17 November 2015, under the theme 'Accelerating infrastructure implementation for Africa's integration'.
PIDA is a continental initiative aims at addressing the infrastructure deficit that severely hampers Africa's competitiveness in the world market. It provides a common framework for African stakeholders to build the infrastructure necessary to create new jobs for the growing population, to increase intra-African trade and thus to boost socio-economic development on the continent.
According to African Union Director of the Department of Infrastructure and Energy  Dr Aboubakari Baba Moussa, PIA week is aimed at bringing together all PIDA-related meetings like the Steering Committee, the Council for Infrastructure Development (CID), the Infrastructure Consortium for Africa (ICA) meetings, the NEPAD IPPF meeting, and the Continental Business Network meeting.  The integration of the aforementioned events into one PIDA week and the marketing of them is expected to create synergies between the different implementation initiatives and will enhance PIDA as a brand. It will further give better leverage to gather high-level personalities from politics and business. High level personalities such as the President of the African Development Bank, the African Union Commissioner for Infrastructure and Energy and the NEPAD Agency Chief Executive officer are attending the event.
Statutory meetings of the Steering Committee, the Infrastructure Advisory Group (IAG), the Infrastructure Consortium for Africa; and the Council for Infrastructure Development (CID) are being held under the week, as well as the following panel discussions: PIDA creating jobs for Africa's youth; Innovative funding initiatives for the power sector in Africa; and Review of the transport programmes of the PIDA Plan of Action.
PIDA Week will help in preparing and formulating measures to be undertaken by African Heads of State and Government where high-level political decisions are needed to fast-track the implementation of those PIDA projects that are facing barriers at government level. It will also address the private sector contribution to the project implementation on the ground.
Participants to the PIDA week are drawn from the African Union Commission, Regional Economic Communities, the NEPAD Agency, the African Development Bank, and development partners. In addition AUPG representatives, PIDA Continental Business Network Members (i.e. relevant private sector representatives), PIDA PPF Network Representatives, PIDA Project Sponsors, ICA Members, PIDA Journalist Network Representatives and other media, civil society and academia are also attending.