South Sudan and U.S. "Moral Trusteeship"!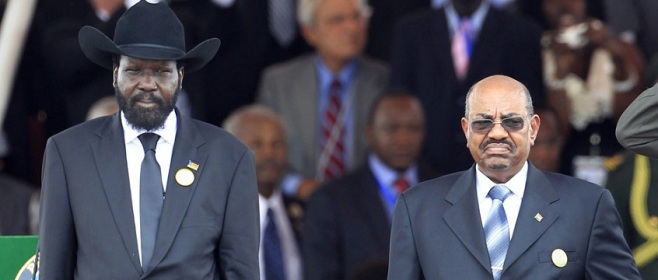 South Sudan and U.S. "Moral Trusteeship"!
By\ Mekki Elmograbi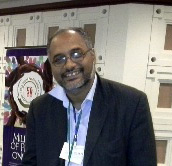 Last January, I wrote an article under the title "American Proposal: South Sudan must be under American Trusteeship". It wasn't my own dream or "nightmare", it was a real proposal published by New York Times, the article said "It Needs to be Put Under U.S.-led Trusteeship", but we know that if such trusteeship imposed by Washington, then U.S. will easily choose the other partners in the trusteeship, for sure, none of them would be Russia, China, Iran or even Sudan. Washington will choose countries which can manipulate their decisions or exchange "deals" with them in trade of other "colonial deals" in other areas; simply U.S. kept silent towards what happened in Central Africa because France kept silent towards what had happened in South Sudan, and so on!
New York Times introduced the writer G. Pascal Zachary as a professor of practice in the Cronkite School of Journalism, and the Consortium for Science Policy and Outcomes, at Arizona State University, the author of "Hotel Africa: The Politics of Escape" and "Married to Africa: A Love Story."
The latest news published on ST website said the spokesperson for the United Nations secretary-general; Stephane Dujarric has dismissed as "false" media reports claiming that UN is planning to place South Sudan under a trusteeship or protectorate due to delays in ongoing peace talks. "I can tell you that these reports are completely false" said Stephane.
He said there were "rumors" in South Sudanese and other regional media alleging that the UN has a plan to place the Republic of South Sudan under a 'protectorate'.
Dear Stephane they are not just rumors, they are American and Western opinions represented by several people, but Professor Pascal was brave enough to publish his opinion and to defend his idea.
Yes, it is true that UN trusteeship Council has stopped in November 1994 because there were no more cases, but the international law and the related article in UN Charter is still valid.
U.S. and its allies can play another game, they can use the trusteeship as a card of pressure then it could be covered by cooperation agreement between the two countries, no need even for the word trusteeship.
Pascal wrote: "Only the United States has the moral authority and the tactical resources to administer South Sudan for the multiyear period required to build a political culture that will yield stable and authentic self-determination"
Dear readers, what do you remember when we hear the term "moral authority" coined by Prof. Pascal? For me I just remember "the White Man's Burden" by the English poet Rudyard Kipling. Thanks a lot U.S. for shouldering the new moral burden, thanks a lot for giving South Sudan its independence and offering "Moral Trusteeship"!