Sudan Cold 8th version & Sudan Construct Show, Khartoum February 2021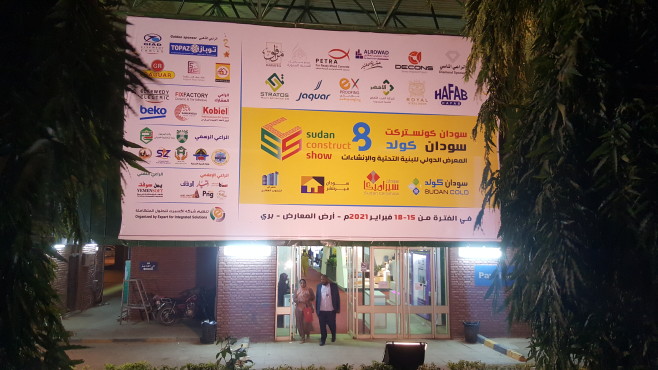 Expert Integrated Solutions (EIS) company along with its partners organized "Sudan Cold 8th version & Sudan Construct Show" for construction and infrastructure companies in Sudan. The exhibition includes construction materials factories, real estate companies, developers, green industries, energy solutions, and all related fields. The event took place in Khartoum Fairs Complex – Burri, 15-18 February 2021. The exhibition hosted symposiums, seminars, and launching of partnerships between businesses. Ex-Proofing company organized a symposium on waterproofing solutions in Sudan delivered by Eng. Mahjoob Muhammed. "Although Sudan is famous for its potentials to be the breadbasket for Africa with the best fertile plains, the clay soil makes it important for construction companies to use waterproofing materials" an economic expert attending the show, Mamoun BAHAR, said.
Osama ABD AL-MAJEED, manager of EIS and organizer of Sudan Cold told MC-Media that preparing for the ninth version of the exhibition will start immediately after concluding this version, "we started Sudan cold with refrigeration and air conditioning sector in Sudan, yet all constructions and real estate areas followed.", Osama said. Expert Integrated Solutions is a leading Sudanese company in organizing exhibitions and trade fairs. The company provides the Sudanese business community with media consultancies and conducts advertisement campaigns. EIS has accumulated experience since 2011.
More Photos
MC-Media offers companies a new service of issuing and publishing a press release on their participation in the event, to be distributed to African and international media.