USA: Efforts to Protect Delaware River Watershed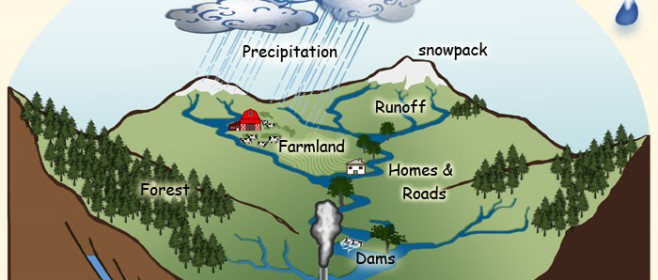 Photo: A. Vicente, U.S. Forest Service
MC-Media
Congressman Brian Fitzpatrick & Mr. Greg Goldman wrote an article on August 28, 2017 for Philadelphia Inquirer and Daily News titled "Let's see funding for Delaware watershed protection".
The article highlighted the issue stating that Delaware River is the source of clean drinking water for more than 15 million people "including half the populations of Philadelphia and New York City".
Delaware also provides habitat for more than 200 resident and migrant fish species, hosts the largest population of American horseshoe crabs anywhere, and is a critical rest stop on "global migration routes for shorebirds, some of them the most vulnerable species of birds in the world", the article stated.
What is Watershed?
Watershed is a catchment area where precipitation collects and drains off into a common outlet, such as into a river, bay, or other body of water. The drainage basin includes all the surface water from rain runoff, snowmelt, and nearby streams that run downslope towards the shared outlet, as well as the groundwater underneath the earth's surface.