We Made Africa Our High Priority for Business Promotion, Interview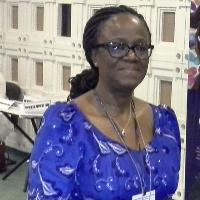 Addis Ababa – Last May, the Pan African Chamber of Commerce and Industry hosted the Pan African Business Conference "SECURING AFRICA'S RENAISSANCE: The Role of Africa's Private Sector over the next 50 years," together with the AU, UNDP, and UN Global Compact, to celebrate the OAU/AU 50th Anniversary and to reflect on the broader policy issues to help increase African countries' competitiveness, promote investment, advance inclusive growth leading to job creation and shared prosperity.
The UN Global Compact – one of the conference partners –  is a strategic policy initiative for businesses that are committed to aligning their operations and strategies with ten universally accepted principles in the areas of human rights labour, environment and anti corruption. With over 10,000 corporate participants and other stakeholders over 130 countries it is the largest corporate social responsibility building.
The Newspaper met Mrs. OLAJOBI MAKINWA, the Representative of African Region at the conference in Addis Ababa and made this interview:
Q: What are the projects of (Global Compact) in promoting for free market, bilateral trade, African integration or development – based investment?
A: Private sector investment and growth in Africa is needed on a much larger scale and as such, the Global Compact has made Africa a high priority for its outreach strategy over the next few years.  The economic landscape of Africa is changing at a rapid pace and in order to meet these challenges, it is important for businesses to acknowledge the need to incorporate a culture of sustainability into their core practices and investments on the continent in order to achieve lasting and significant impact in development.  Aside from providing guidance to our participants on developing inclusive business models, we are taking advantage of the rise in importance of corporate sustainability to encourage more companies to develop inclusive investment strategies.  Our Principles for Responsible Investment (PRI) is now the largest responsible investment initiative in the world with more than 1000 investors, including signatories from South Africa, Nigeria, Ghana, Namibia and Mauritius, committing to a set of six principles designed to put environmental, social and governance issues into the core of their decision-making.  Also, this September at our 2013 Leaders Summit, we will be launching our Social Enterprise and Impact Investing Action Hub which will facilitate collaborations between large corporations and social enterprises in Africa and around the world to take action towards solving global challenges.
Q: According to your point of view and the plans and the studies of your organization, what are the biggest challenges for private sector and foreign investments in Africa?
A: Private sector development and investment in Africa comes with its own unique set of obstacles given that substantive engagement with the private sector and areas of corporate finance are still relatively new.  Infrastructures – both the physical infrastructures of countries and the legal infrastructures in which businesses must operate –  are still, in many countries, lacking or missing all together which provides an added challenge to the day to day operations of a company. When companies are spending close to 40 percent of their monthly fixed costs just on power generation or it takes over a 100 days to open a business, there is a greater temptation to work outside the boundaries thus stymying efforts for substantive change and development on the continent and exacerbating these obstacles.  However, it is because of these challenges that we see so much potential in Africa, especially from the private sector and investment areas.  The private sector typically carries considerable weight in political and social arenas and has the opportunity to play a significant role in development on the continent through the implementation of responsible business practices.
Q: Non-stability, terrorism, piracy, natural catastrophes, wars, famines, etc, all these very bad things are shaping the image of Africa, how could media present different image for investors? What is the role of African media to change this image? And what is role of the African private sector to help African media in changing this image?
A: The African media is already changing the way in which the world views Africa.  Stories and images of innovation, change and progress are increasing in number, particularly with the rise of the next generation of young, ambitious Africans.  Social entrepreneurship has paved the way for allowing innovation in small doses from a few individuals in Africa to have a great impact among large populations through the ability of the media and technology to link up investors to ideas.  Additionally, the emerging focus of impact investing will play a major role in economic and social development in Africa in emphasizing the importance of taking multiple stakeholders into consideration of everyday business practices and operations.  This is really the focus of the Global Compact's efforts in Africa: guiding established and emerging enterprises as they navigate their way through the balance of sustainability and corporate citizenship and their "bottom line".  The role of the private sector in shaping Africa's future development is only beginning to grow and the growth of more responsible businesses in Africa will go a long way in removing negative perceptions about the continent.