Era of Master Plan, IGAD Infrastructure Consultative Dialogue, Entebbe March 2020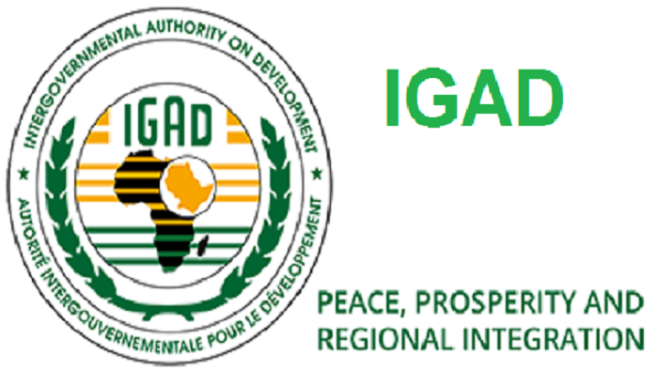 News links & briefs
NTV: IGAD INFRASTRUCTURE: Master plan for 2050, with video interview
Elsadig Abdalla the IGAD director for Economic & Regional Integration, says ahead of the implementation of it's masterplan, to-date, member states have invested nearly 20 billion dollars in infrastructure development alone. Go to the video on youtube
The Observer: Igad moots regional infrastructure master plan
Once implemented by 2040, the IRIMP is expected to ease economic activities and trade in the Igad region through shared ICT, energy and transport projects.
MUHABARASHAJI: Igad moots regional infrastructure master plan
The eight-nation Igad bloc has a potential large market of more than. 220 million people, with an improving business climate.
Uganda Radio Network: IGAD Considers Regional Infrastructure Masterplan
The masterplan seeks to establish infrastructure development priorities for IGAD countries; Djibouti, Eritrea, Ethiopia, Kenya, Somalia, South Sudan, Sudan and Uganda. The move will enhance physical and economic integration by priority in the areas of transport, energy, ICT and transboundary water projects for investment.
The Intergovernmental Authority on Development (IGAD) was created in 1996 to succeed the Intergovernmental Authority on Drought and Development that was founded in 1986 to deal with issues related to drought and desertification in the Horn Africa. IGAD came to existence with a new name, organizational structure and a revitalized ambition of expanded cooperation among its member States. The mission of IGAD is to assist and complement the efforts of the member States to achieve, through increased cooperation: food security and environmental protection, peace and security, and economic cooperation and integration in the region.