Dangote is the Richest in Africa but Sawiris has more cash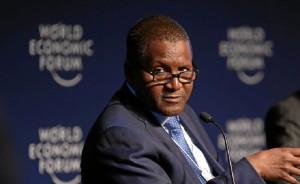 Undoubtedly, Nigeria's Aliko Dangote is Africa's richest man. The aggregate value of his assets reaches more than $ 14 billion, according to international agencies but the Ecofin agency has published an economic analysis confirming that in the details of Dangote's fortune show that he has less cash than one of his competitors in Africa, the Egyptian Naguib Sawiris.
"Ultimately, in terms of available capital, the Nigerian businessman has $ 2.7 billion. This amount is lower than that held by the Egyptian Naguib Sawiris, who is admittedly less in wealth, but whose assets total $ 5.35 billion, includes $ 4.2 billion in cash. The article titled "Aliko Dangote is Africa's richest, but Egyptian Naguib Sawiris is the most bankable" written by Idriss Linge.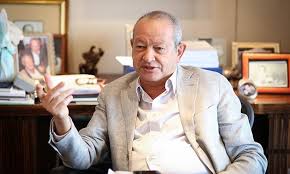 Agence Ecofin is a media agency specializing in African economy was launched in June 2011 in Geneva. The Agency presents daily news feeds on strategic economic sectors: Public management, Finance, Agriculture and Agro-industry, Electricity, Hydrocarbons, Mines, Telecom, Communication, etc.