Ibrahim Ghandour, free and popular again.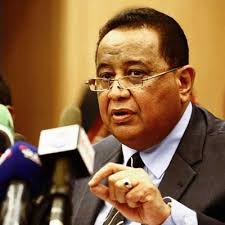 A Sudanese court found the most popular and acceptable figure among the former regime leaders innocent and released him on 7th, April 2022.
Professor Ibrahim Ghandour, a dentist and academician, is a well-known Sudanese trade unions leader and African Workers Union president, as well as a presidential adviser and minister of foreign affairs during Bashir's era.
Ghandour called for "supportive opposition" following the fall of Bashir's regime as an initiative that could lead to peace and political settlement but the ruling alliance "Forces of Freedom and Change" targeted him and his party by forming a committee with extra-judicial authorities to dismantle the NCP and the former regime.
Ghandour's case appeared to be clearly politicized. However, it collapsed completely after the key witness in the case of "Ibrahim Ghandour, Anas Omar, Muhammad Ali Jazuli and others" has admitted that all his confessions were dictated by some officials of the Dismantling Committee. Imad Al-Hawati admitted that all his statements were false and the accused persons have no relations with the terrorism case.