"U.S. conflict prevention strategy could be a game-changer", Sudanese writer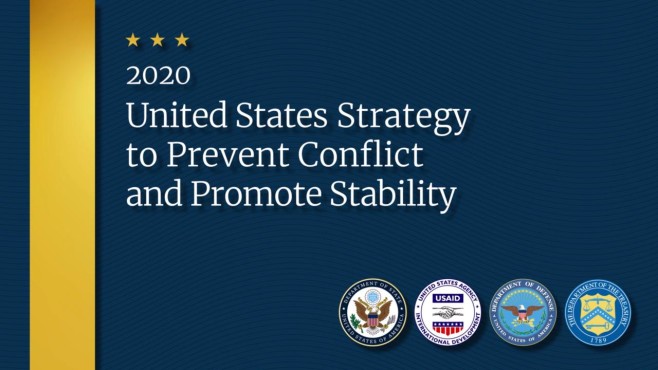 GA & MC-Media
 The new U.S. conflict prevention strategy mandated by the bipartisan 'Global Fragility Act' is seen by observers as a step in the right direction toward establishing a U.S. foreign policy that truly "stops at the water's edge" and serves American interests and international peace and security.
Seven African countries will benefit from the first phase of the strategy, which has drawn the attention of African experts and organizations.
Sudanese press writer Mekki ELMOGRABI predicts that the implementation of the new U.S. conflict prevention strategy will be a "game-changer" and improve the image of the United States in the world, especially in Africa and third world countries, where the "image of the United States" as a maker of 'constructive chaos' – true or false – will be transformed into a new positive image," he said.
In his article "5 Points and 5 Questions on the U.S. Strategy to Prevent Conflict and Promote Stability" published on the website of Global America and African Affairs, the writer raised a question on how the U.S. would respond to the influence of China and Russia that contradicts this strategy, "the two countries always try to find their own shortcuts before the U.S. engages with third-world governments".
U.S. administration has chosen Haiti, Libya, Mozambique, Papua New Guinea, and five countries in the Coastal West Africa region (Benin, Côte d'Ivoire, Ghana, Guinea, and Togo) to implement the first phase of the ten-year strategy.
Comparing between push and pull factors of terrorism, Mekki asked how the strategy would address the adverse effects of neighboring and regional countries that the U.S. did not choose in the first phase, "the U.S. will act in one area within the strategy and possibly might begin a counterterrorism operation in a few miles distance while delivering tons of USAID assistance to the same tribe that spreads in another country," he argued
There are still some concerns, but this strategy has put U.S. foreign policy on the right track, and all of these issues will be addressed, he concluded.