The "Pride of Africa" is Shining from Khartoum Again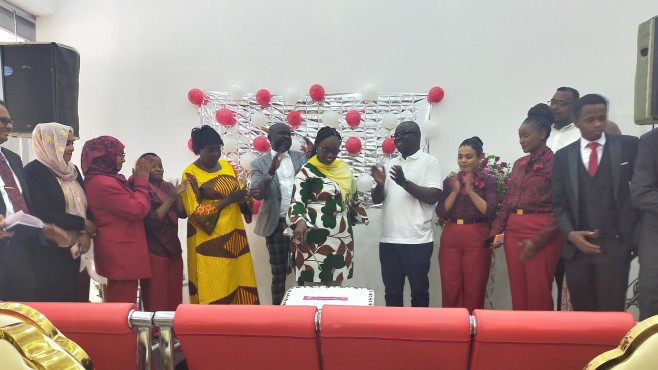 Photo: Regional Manager of Kenya airways, Rose Kisell cutting the cake of KQ new inauguration in Khartoum
Kenyan Airways "the Pride of Africa" inaugurated its new office in Khartoum on Sunday 15th May 2022 with a great ceremony attended by Sudanese partners and friends of Kenya. Kenyan Airways served in Sudan for a long time and was the best choice by Sudanese passengers for some destinations in Africa and the world but due to the economic and political situation in Sudan, a considerable number of airline companies closed their offices or stopped their operations.
Within the event, Kenyan airways organized a joyful cultural party with Sudanese bands and Kenyan Music in downtown Khartoum, the capital.
The event was attended by the Sudanese civil aviation authority in Sudan and a group of Sudanese businessmen who are well connected with Kenya and East Africa.
The Regional Manager of Kenya airways, Rose Kisell welcomed the event's guests and confirmed that it is only the first step and the company is coming back to Sudan with great hopes and big plans.
the Kenyan Ambassador to Sudan, Mr. Ngewa Mukala to Sudan shed light on several fields of Kenyan Sudanese cooperation and integration and reassured his country's full commitment to develop relations with Sudan in all fields.
The new office of Kenya Airways could be the second big event in Kenya-Sudan economic relations during the first half of the year 2022. Last February there was "Tea Forum" organized by the "Tea Board of Kenya (TBK) with Sudan's partners".
Read the article: Kenya's "Tea Diplomacy" Shines at the Confluence of the Niles
More interviews on Kenya Airways will follow